Creative Leadership Coaching
---
Develop your leadership capacity with Kate Hammer, a professional certified coach and coaching psychologist experienced in corporate innovation and the sharp end of start-ups.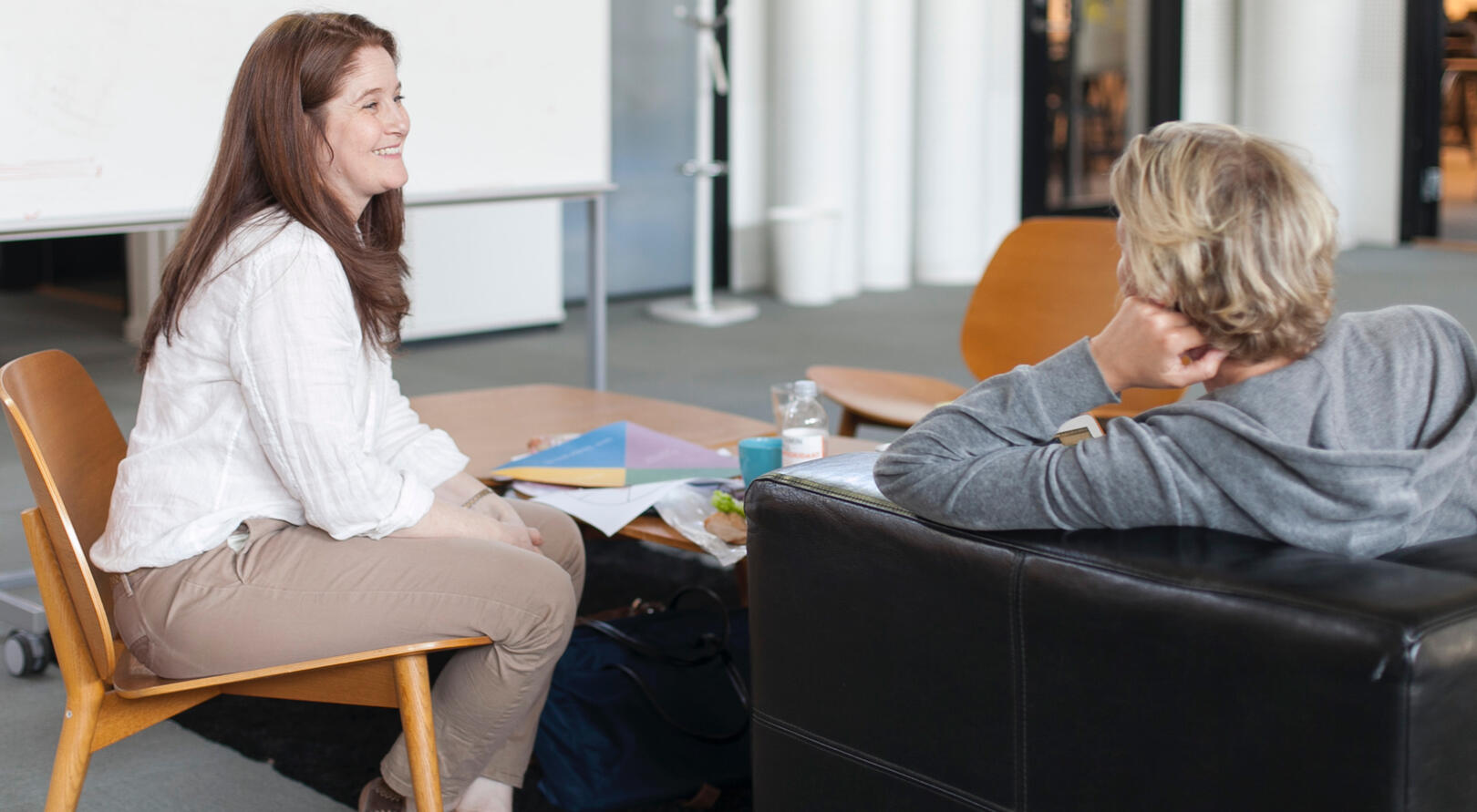 Safe space to stretch
---
Kate Hammer commits to provide a reassuring, psychologically safe space for people to think, articulate problems and creatively work towards resolution. Via deliberate action, adaptation and/or acceptance, Kate will help you craft your throughline.
Resourced & enriching
---
The psychology of workplace creativity, positive psychology and existential psychology and therapy inform Kate's work. Clients reframe, adopt new approaches, and evolve fresh attitudes by understanding their personal style and strengths, clarifying values, and stoking motivation.In the past decade, Kate worked closely with Dr Min Basadur, creator of the Simplexity colloborative creative problem-solving method, and was trained by Dr Donna Hicks (Harvard) in the Dignity Model and by Viktor Frankl's authorised biographer and successor Alfried Längle.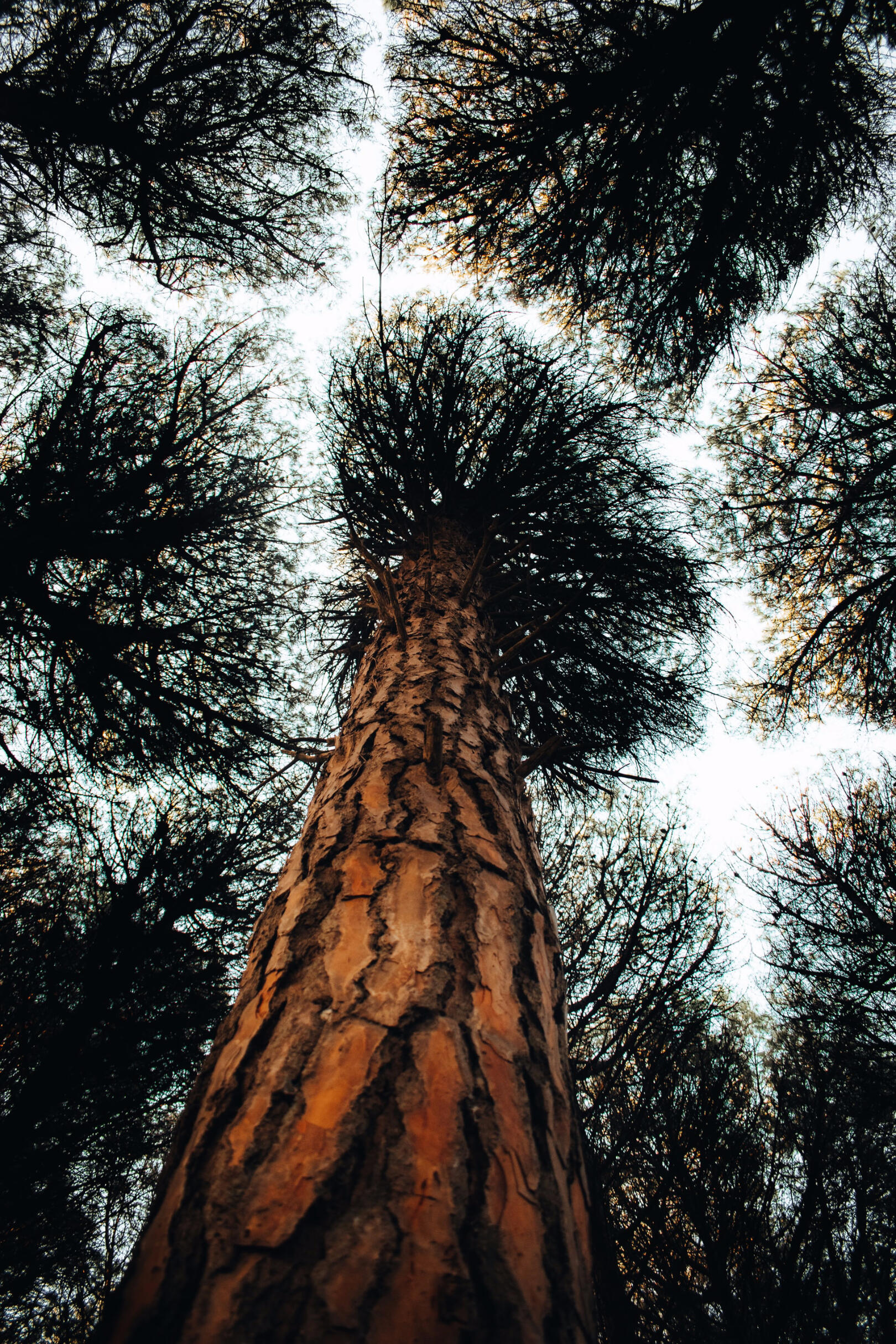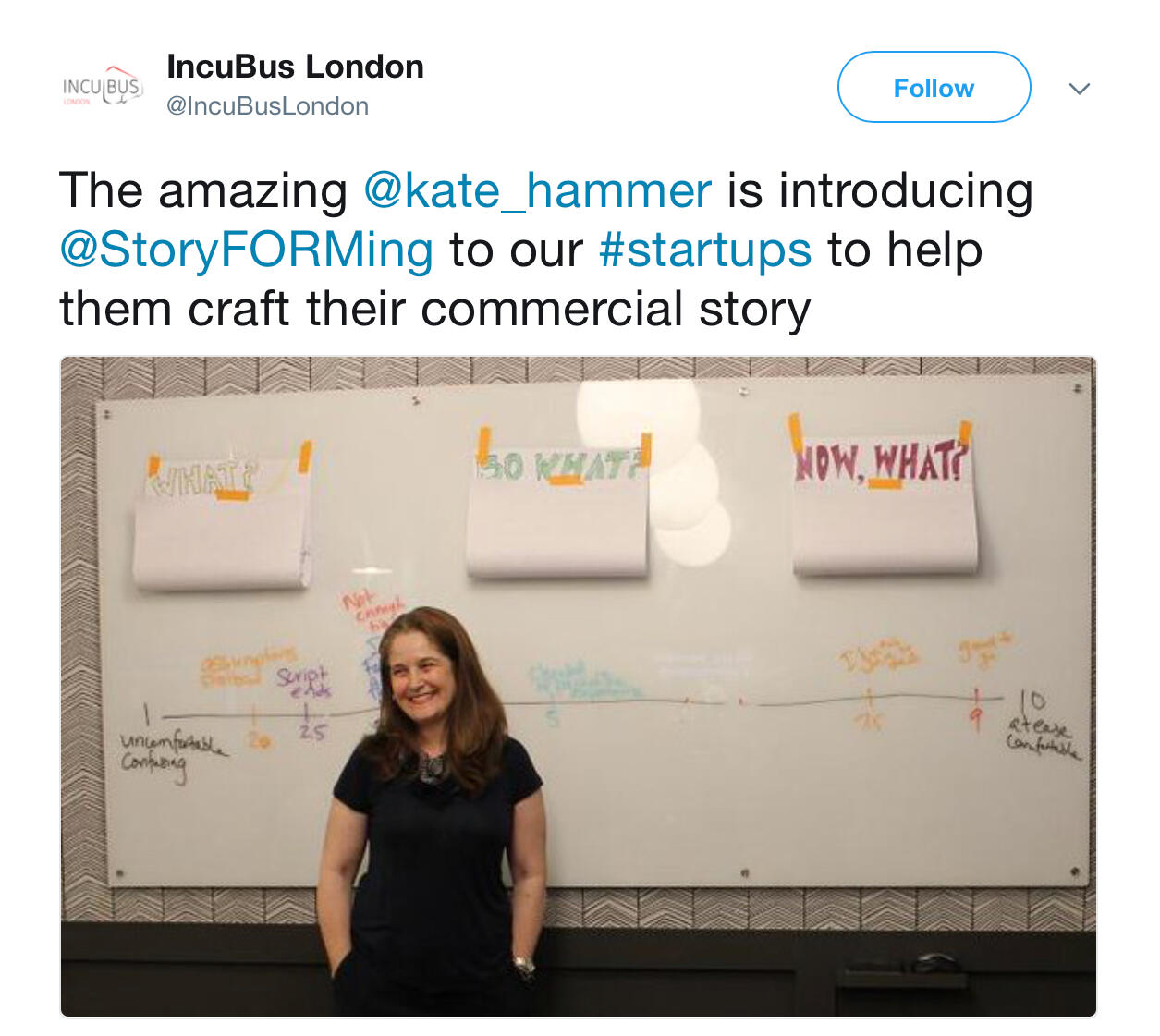 Wise & experienced
---
Kate's knowledge of the business world is built on nearly 25 years in start-ups and advising global corporations and complex organisations fostering innovative climates. The sectors Kate has worked in read like an A to Z, with clients and collaborators ranging across the Americas, Europe and Asia-Pacific.Psychologies Magazine, Management Today (UK), The Future Shapers, Disruptive Innovation Hub (Canada), Creative Problem Solving Institute Annual Conference, ESOMAR, International Society for Innovation Professionals (ISPIM), UK Market Research Society are just some of the places Kate's work has featured.With over 1200 client hours of coaching experience, Kate also works as a coaching supervisor helping others excel in their listening lives. She is as well on the core faculty of She Leads Change, which fosters women change-makers across sectors and continents; and she is a member of Race Reflections, disruptors of DEI.
Five-star reviews
---
"I started working with Kate in a state of flux – one which I might even have characterised as crisis – in my professional, creative and personal spheres. Drawing from her diverse pool of experience in psychology, coaching, business and the arts, Kate was able to understand my needs in the round, helping me reconnect with the fundamental security and vitality I needed to make the next steps in my life as an artist and an individual living (as we all are) in an imperfect world. Through my work with her, I am able to access greater vitality, confidence and autonomy in my literary and artistic practice, my connection with others and my relationship with myself." - non-binary person, age 40+++++"Over 14 months, Kate was my existential coach. Giving some shape to an entire experience that was quite deep and private is, in itself, a great exercise. Kate is a highly engaging, warm and observant coach who has helped me develop much greater awareness of my attitudes and blockers. Working with Kate has just as much enabled me to find more ease with new steps needed for my growth. I've been able to reduce or stop things that were hindering me and creatively experiment with new mindsets and activities, building towards a more fulfilling experience of being part of the world. I now often find myself revisiting our coaching discussions for a refresh when new challenges come up and as such my day-to-day life feels more connected, genuine and easy-flowing." -* woman, age 29*+++++"My sessions with Kate were what I can only describe as transformative. She helped me understand some of the things that were blocking me and holding me back. It feels so liberating! I also really valued her deep kindness, empathy, and wisdom." - Technical expert, global software corporation+++++"Working with Kate was eye opening. It has helped me to realise my own potential and give me the practices, tools and mindset to find myself, what makes me tick and how to develop in a sustainable way. She is open and trustworthy, and I felt very comfortable working with her the whole time and look forward to doing so again." - Manager, national media company+++++"Compassionate to her core, Kate's ability to listen - actively, deeply and non-judgementally - created a safe, enabling environment where I could explore ideas and develop thoughtful solutions. Kate's appreciation of diverse and multiple perspectives helped to open up new and fresh possibilities." - Communications Director, international institute+++++"I am very happy to recommend Kate as a coach. Several aspects of her style really impressed me. Great listener. She gives you 100% of her attention during the coaching. Great preparation. Goal oriented. She knew what I wanted to achieve and kept each session very much on track to achieve that. Choosing a coach is always such a personal decision but I can assure you that Kate has all the necessary skills and experience you would want from a top coach." - Senior executive, business information industry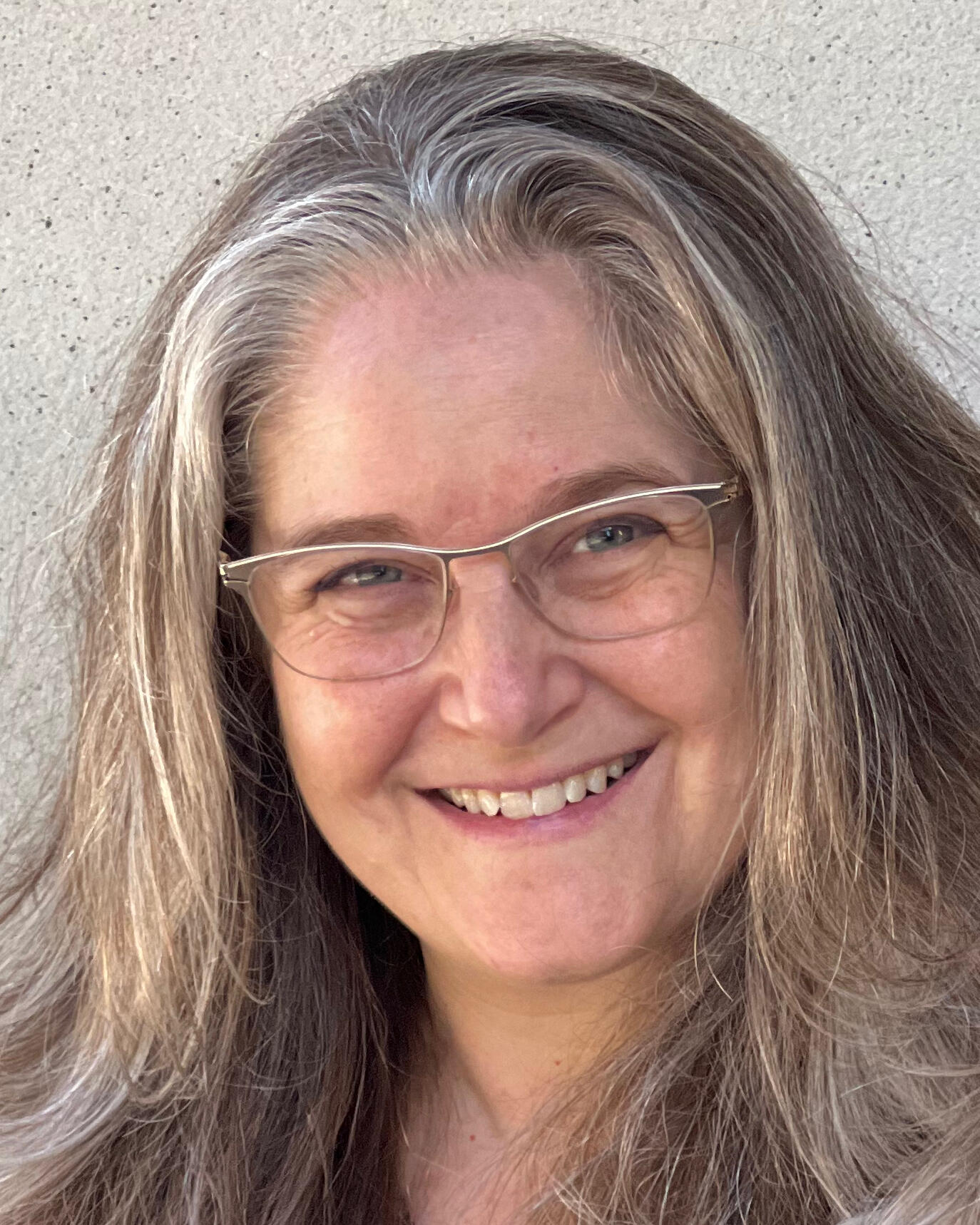 Get in touch
---
Email to receive coaching information, terms & conditions.
---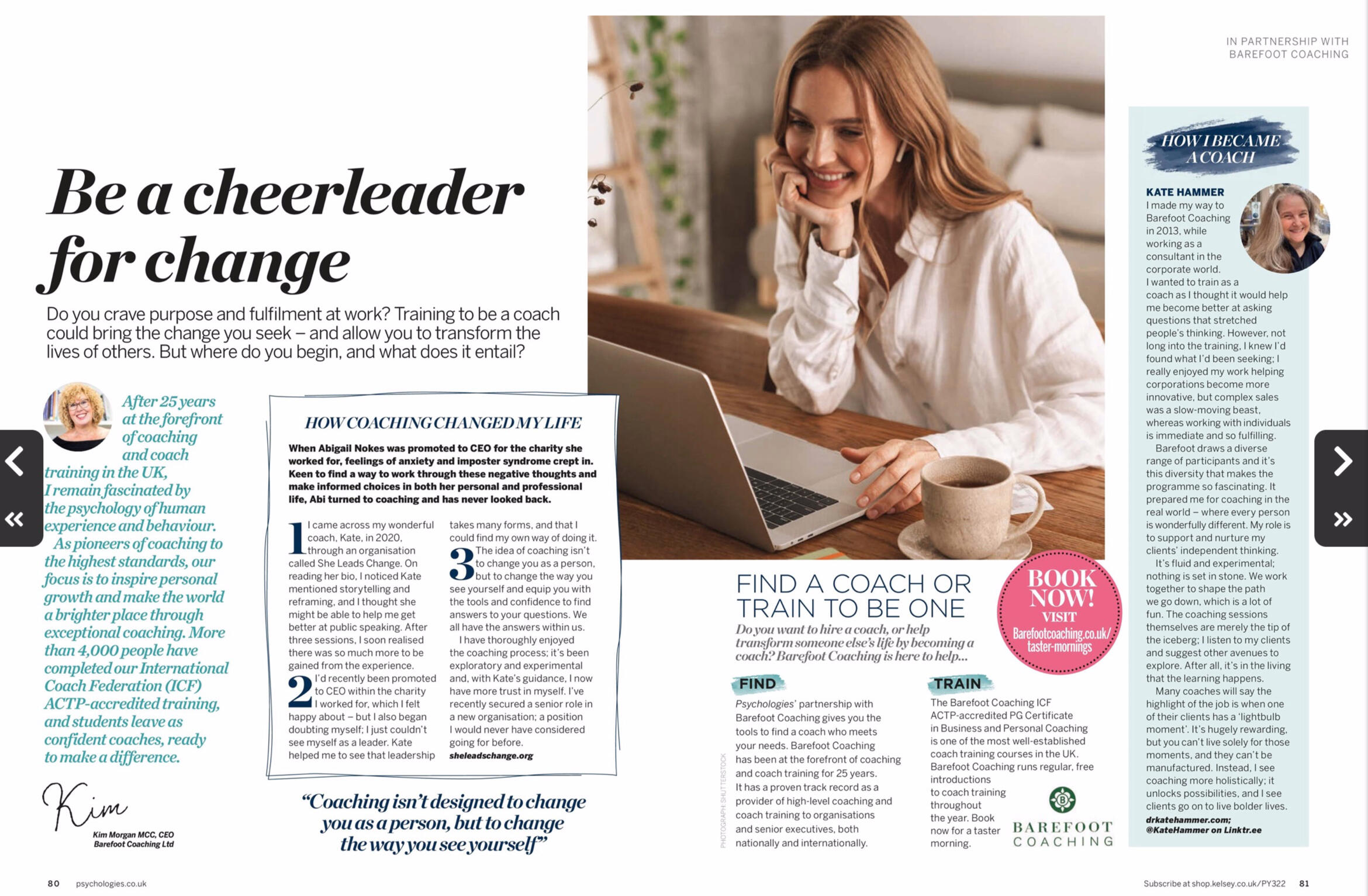 Thanks for your curiosity
---
Be assured: I am qualified, accredited, insured and supervised.